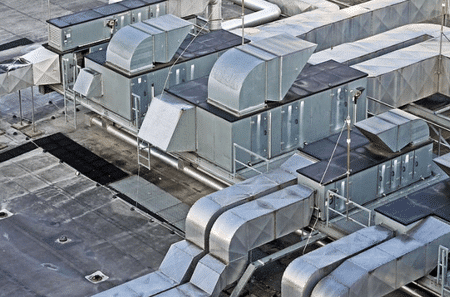 ​Ductwork is an important part of your residential or commercial HVAC system. If you want to have functional HVAC in your home or office, you should have these ducts built and installed properly. Air ducts can be the foundation of your cooling and heating system in your property.
These ducts work all year round. For of this reason, we will discuss the benefits and the reasons why you should install custom air ducts in your home. You can call professional air duct installation experts when you want to custom ductwork built for your HVAC system.
What Are the Benefits of Having Custom Duct Work?
​Air ducts are specially designed to deliver air to the designated spaces in your office or home. Good air ducts can be used to ensure safe air quality. You can maintain the right level of cooled or heated air that will be pushed through the system. You need to plan everything carefully, especially when you are planning to install your air ducts. This is where an expert mechanic comes in.
Having the right size air ducts can be very important because these air ducts should fit both the HVAC system and the building. The right size of air ducts can ensure good airflow in the system. When the ducts are too small, you will never receive the right air volume for your home or office. Too large ducts can lose the air volume very rapidly. Here are some benefits of having a custom HVAC duct fabrication.
a. Good temperature regulation
Your HVAC system can regulate the temperature inside your room efficiently when you have custom ducts. The air will travel through your custom ducts with very minimum interruptions. You can achieve the right room temperature easily when you have custom HVAC ducts based on your needs.
b. Improve energy efficiency
When you customize your ducts, you can ensure that the HVAC system can work efficiently. As a result, you can increase the efficiency of your system. Increased efficiency in the airflow can help you reduce unnecessary utility costs in your home or your office.
c. Proper duct sizing
If you look at the market, you can find many different types of air ducts with a specified size and design. When you want to install these ducts on your property, you need to do a lot of works and adjustments. Therefore, you need to consider using the custom ducts for getting proper duct sizing for your needs.
d. Long-lasting result
This is another benefit that you can get from having custom air ducts in your property. You won't need to replace your air ducts regularly because they can be adjusted to fit your needs. They can ensure that they can deliver the best and long-lasting results for all users. You can minimize the maintenance procedure required to maintain the quality of these air ducts.
The Process of Building Custom Ducts for Your Property
When you want to have custom ducts for your HVAC system, you can call our technicians now. Our company, Highwood Mechanical Contractors, Inc., is always ready to design and build custom ducts for your property. First, you need to call us for asking about our available technicians. We will send our mechanics out to measure and plan everything needed to build custom ducts for your HVAC system. Here are some important steps that we will do for installing custom ducts in your property.
a. Check all units in your HVAC system
We will check all units in your HVAC system on your property. By checking these units, we will find the right ducts with the right size for ensuring optimum performance. Choosing the right duct size is very useful to help you maintain the good performance of your HVAC unit. This process usually only takes an hour or so but can vary depending on the size of the building.
b. Check any leaks on the system
We will try to make our best effort to minimize air leaks on the system. Air leaks on the system can reduce the efficiency of the unit. If you want to save your money on utility costs, you should consider using our custom duct installation service.
c. Make some adjustments on the system
Our technicians will also make some adjustments to your HVAC system, so we can ensure that you will enjoy the efficiency offered by your HVAC unit.
d. Calculate all other important factors for determining the right duct size
Technicians from Highwood Mechanical Contractors, Inc., will calculate all important factors when choosing the right duct size, for example, static pressure, friction rate, airflow, and the design of your HVAC unit.
We will ensure that you can get the best result when using our custom duct installation service. Our service is always protected by our warranty, so you won't need to worry about our service quality from us.