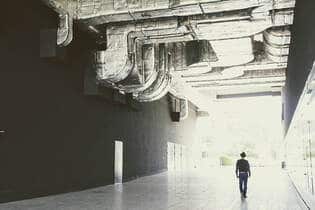 A functional HVAC system is more important than you may think. When buying a new house or building, you have the opportunity to create an effective HVAC system that will benefit the specific needs of your home. HVAC systems are essential as they maintain the temperature and climate in any house or building while removing harmful allergens from the air around you. HVAC systems will help to improve the overall health of your family or anyone inside. 
HVAC systems range in overall cost depending on how big your house or building is and what specific features you want with your HVAC system. The average cost of an HVAC system ranged between $7000-$12,500. You may need to think about getting a new HVAC system if it is nearing the end of its service life or if problems continue with your system that is beyond repair. Labor costs and add-ons will also add additional costs to a new HVAC system.
If you are thinking about replacing your HVAC system in your home you will be able to check what system you currently have, and make changes based on your home's specific needs. There are many combinations of cooling and heating units to choose from that. These combinations depend on both the size of your house as well as the climate you reside in. Below are the average costs of HVAC units. 
| | |
| --- | --- |
| HVAC Unit | Average Add On Cost |
| Central Air Conditioner | $5,000 - $10,000 |
| Electric Furnace | $2,500 - $5,500 |
| Gas Furnace | $4,500 - $7,000 |
| Oil Furnace | $5,500 - $8,000 |
| Ductless Split AC | $4,000 - $20,000+ |
| Heat Pump | $6,500 - $11,000 per system |
| Geothermal Heat Pumps | $35,000 + |
| | |
| --- | --- |
| HVAC Unit | Average New Construction Cost |
| Central Air Conditioner | $7,000 - $20,000+ |
| Electric Furnace | $4,500 - $9,500+ |
| Gas Furnace | $15,000+ |
| Oil Furnace | $18,000+ |
| Ductless Split AC | $16,000 - $20,000+ |
| Heat Pump | $15,000+ |
| Geothermal Heat Pumps | $40,000 + |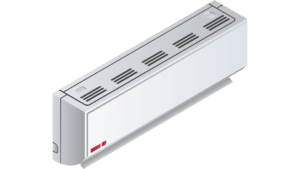 Factors that Affect HVAC Replacements:
Changes in cost in these HVAC replacements can be due to location and climate. Experts will be able to quote a total price for you including any possible factors that impact the overall cost. Below are some factors that can affect HVAC replacement costs:
Ductwork Replacement:
When replacing your current HVAC system it is assumed there is already ductwork installed. Over time, ductwork can lose its ability to function effectively throughout your home. New ductwork installation can add an additional $1000 to $4000 to your HVAC cost depending on the amount of work that needs to be done as well as the type of ductwork you want.
Age and Size of your Home:
To keep your home cool or warm, it must be properly insulated to the amount of square footage in your home. A smaller home will obviously need less installation than a larger one. Larger homes typically have a larger installation cost than smaller ones due to the amount of area your HVAC system needs to cover. Labor costs will also increase in larger homes as it is more to install. Newer houses also are more likely to have energy-efficient features such as windows that are well-insulated and sealed without cracks. This aspect keeps the cool air from escaping any open cracks in the window, meaning your HVAC system can work at a lower capacity to keep your house cool.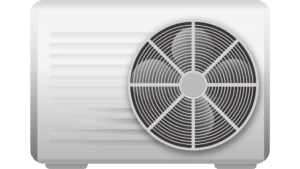 Local Climate:
Depending on where your home is located, you may not need an HVAC unit that functions extremely high. Homes located in the South would need high-functioning HVAC units as the temperatures outside year-round are much hotter than homes in the North. This also means your HVAC system will be running year-round, cooling the air in your home while AC is only needed in the North in the summer months.
Differences between residential and commercial air ducts installation costs:
Although much of the physical HVAC system is the same in both residential and commercial systems, costs can change due to the complexity and size of the system needed. While residential homes only need big enough HVAC systems to heat and cool a house for a family, commercial HVAC systems need to heat and cool a building typically much larger than a home for a few people. Below are the average prices for new HVAC systems in commercial buildings.
Office Buildings:
Two-pipe HVAC systems will cost on average $15-$23 per square foot while four-pipe HVAC systems (typically in large office buildings) will cost between $23-$28 per square foot.
Recreational Buildings
:
HVAC systems in recreational buildings will cost on average $17-$22 per square foot.
Similar to residential, these prices can change based on what specific HVAC systems you have inside the building as well as any additional add-ons or customizations you add to your system. Labor costs will also grow as the square foot in each building is larger, as that means there is more ductwork and a bigger HVAC system to install.
What to ask your HVAC expert:
Before you have your HVAC system repaired or replaced, it is important to ask your HVAC expert the following questions that may impact the overall cost:
Is a permit required by the local city or building department? 
It is important to check for permits to make sure everything is up to code before installing a new HVAC system. This will also require an inspection by the department to make sure everything is up to code.
Is there asbestos or lead paint?
Older homes may have asbestos or lead paint. This can be an additional cost to test, remove and replace the paint.
Is there any additional work required in the installation process?
Additional work can include electricity, removing an old system, changing the framing, or bringing a system up to code. This will impact the overall cost of your HVAC system.
Whether you are getting your HVAC repaired, replaced, or even thinking about purchasing an entirely new system, it is important to hire experts to do the installations or repairs as well as consult with them on which system best fits your needs. Both residential and commercial HVAC systems will be priced by which system you are getting, as well as how large the square footage is throughout the building. Where you live, the age of your building, and how much ductwork replacement you need also will impact the overall price of the HVAC system. Experts will ensure you receive the HVAC system that will best benefit your building and your needs.
Contact Highwood Mechanical for any questions or concerns you have on this topic.
[gravityform id="1" title="true" description="true"]