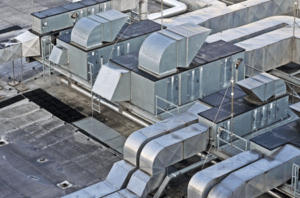 Proper installation of piping systems and duct systems is very crucial for comfortable living conditions in a home.
We ensure the proper building and designing of the system right from the blueprints. We look into the technical design as well as the asthetics and placements of the ducts around the home. For any successful implementation it is important to maximize the system for the building. To do this, we take a long look at the use, frequency, layout of the building structure and other elements that come into play. We also keep in mind the final expectation of the customer. In our 25+ years of experience we have often seen that most systems are oversized for a residence. Poorly designed piping and duct work leads to high costs in the long run as any enhancements will entail a redesign of the existing system and huge invasive changes to the layout of the structure.
Given all these reasons, it is highly advisable to design a sound and proper duct and piping system right from the beginning to avoid these circumstances.
Involve your HVAC team very early on when building your dream home and it will give you years of peace and savings.
Our team has over 50 combined years of experience building custom ducts in our fabrication shop in Hamden, Connecticut. No matter the size of the job, from large commercial jobs to residential. Highwood Mechanical Contractors is your piping and ductwork solution.