American Standard Heating and Air Conditioning Systems
Why We choose American Standard?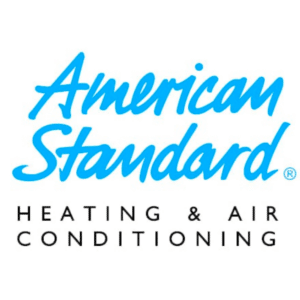 At Highwood Mechanical, LLC. we recommend many of the American Standard products because they focus on comfort and innovation. The American Standard products are tested for durability and efficiency, so you can enjoy them for many years.
Quality is important to HMC, and American Standard allows you to create a healthier home with high quality indoor air systems. Their air purification, humidity control, and ventilation systems allow you to create a healthy indoor environment and protect yourself from certain viruses, pollutants, and particles.
Contact Us for Installation or Repair for Most American Standard HVAC Systems
Traditional Split Systems
American Standard has a  wide variety of systems to keep your home comfortable. These systems include air conditioners, furnaces, heat pumps, and air handlers.We recommend these systems to customers because of the great selection for an ideal home environment.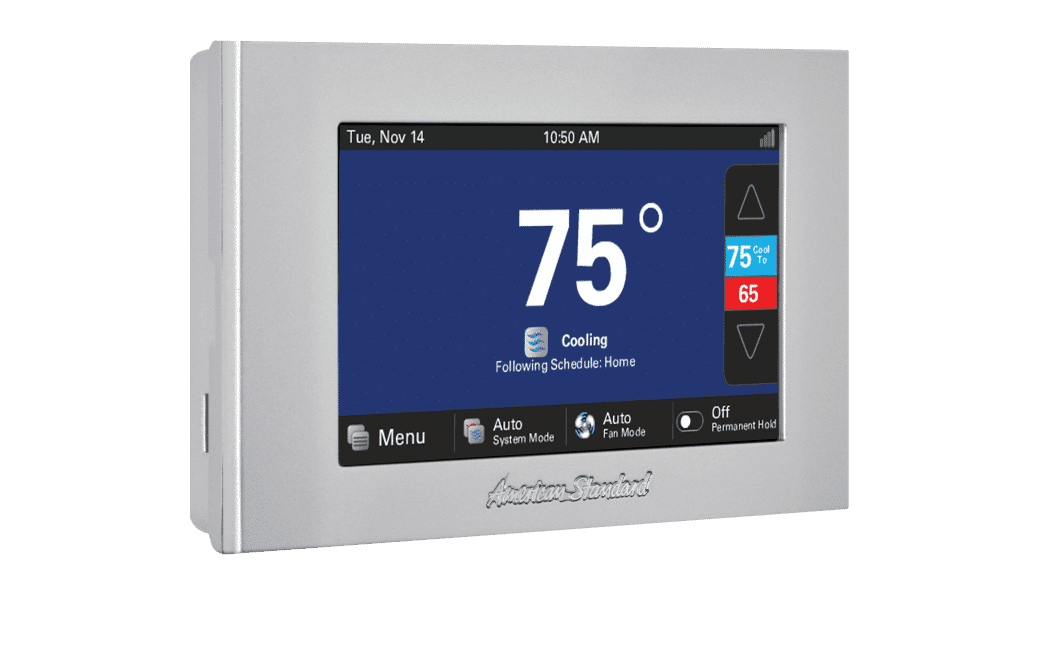 American Standard has a variety of different thermostats that will help communicate with your HVAC system to put the control of your home's temperature in your hands. Their Smart Thermostat uses advanced technology and impressive features that work smarter not harder. The Traditional Thermostat focuses on simplicity, so adjusting your thermostat and controlling your home temperature has never been easier. Their AccuLink™ Zoning System gives you even more control over the heating and cooling of specific temperatures in your house. At HMC we trust the team at American Standard with the thermostats in your home.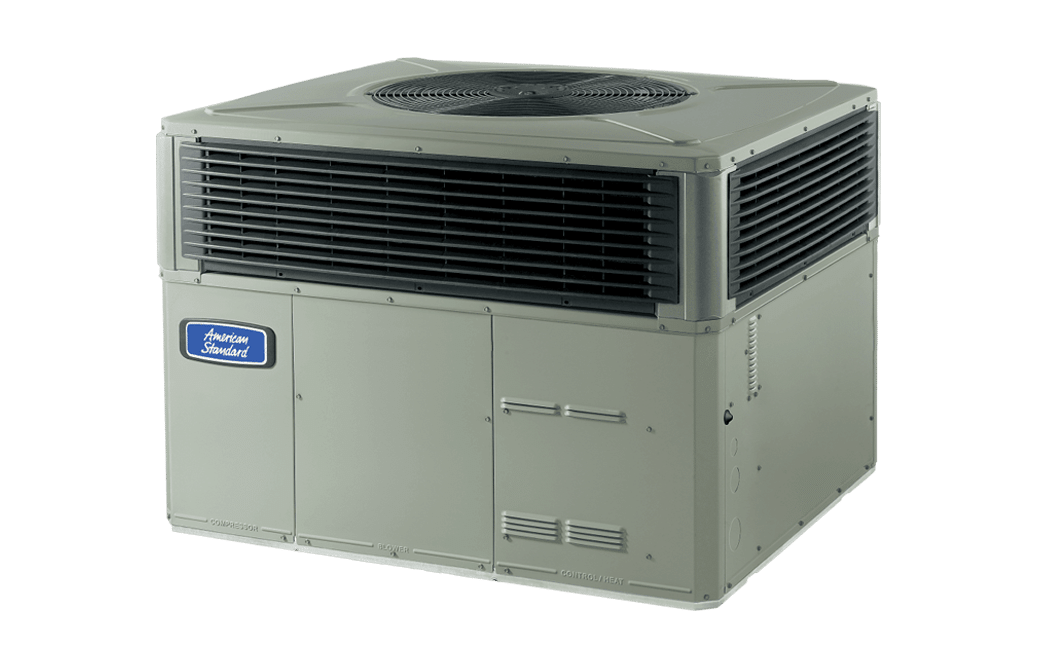 Bundling your systems is a great way to control the heating and cooling components of your home all in a single system that takes up minimal space by using a singular outdoor unit. American Standards offers packages including Air Conditioner Packaged, Gas Electric Packaged, Heat Pump Packaged, and Hybrid Dual Fuel Systems.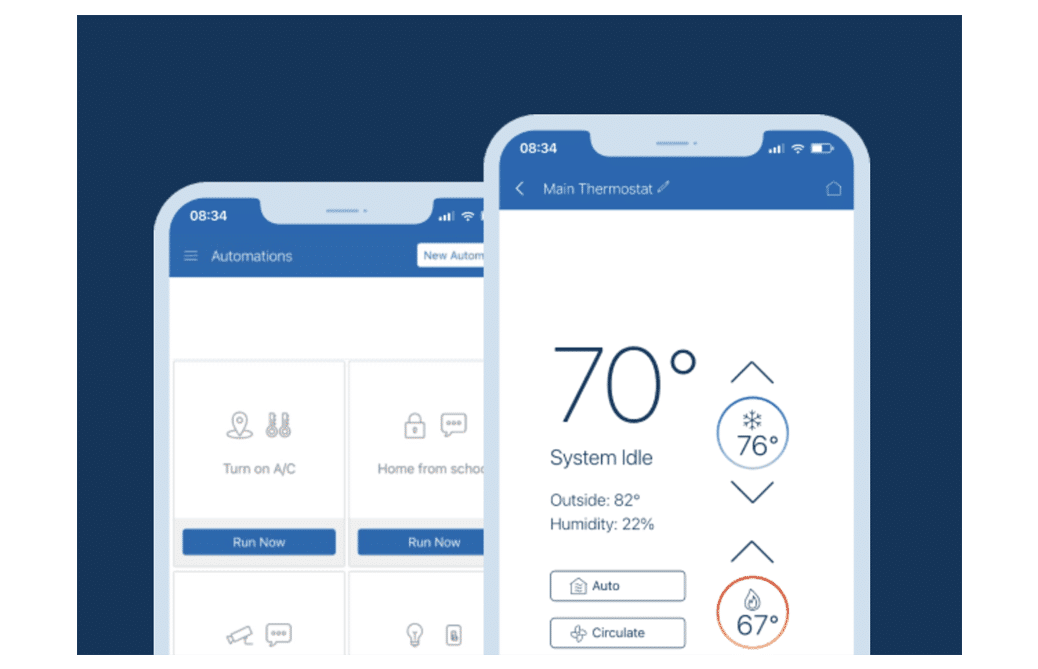 As we mentioned, we recommend American Standard because they focus on innovation and comfort. The American Standard Home app puts that innovation in your hands.
The American Standard Home app links to your American Standard smart thermostat and allows you to do everything from regulate the temperature of your home, set your schedule, and more easily from your phone.
Ductless Systems (Mini-Split)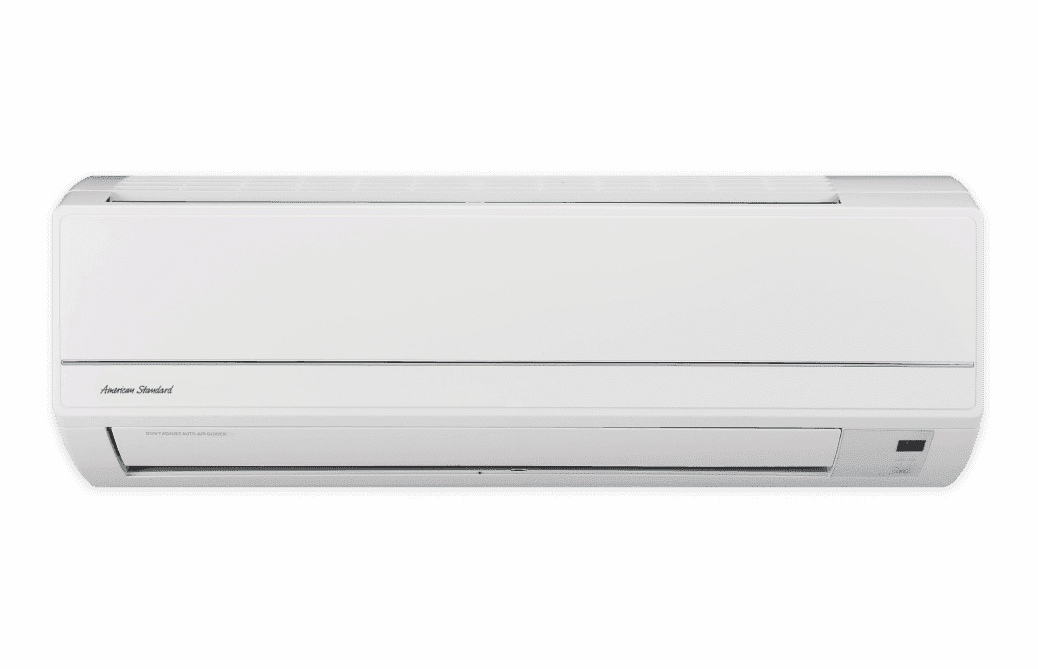 The single-zone ductless system by American Standard gives you control of one specific area in your home. The multi-zone ductless system allows you to adjust the temperature in different areas of your home without needing ductwork. One of these outdoor units can connect up to eight indoor units, allowing you to maintain different temperatures and comfort levels in different areas of your home.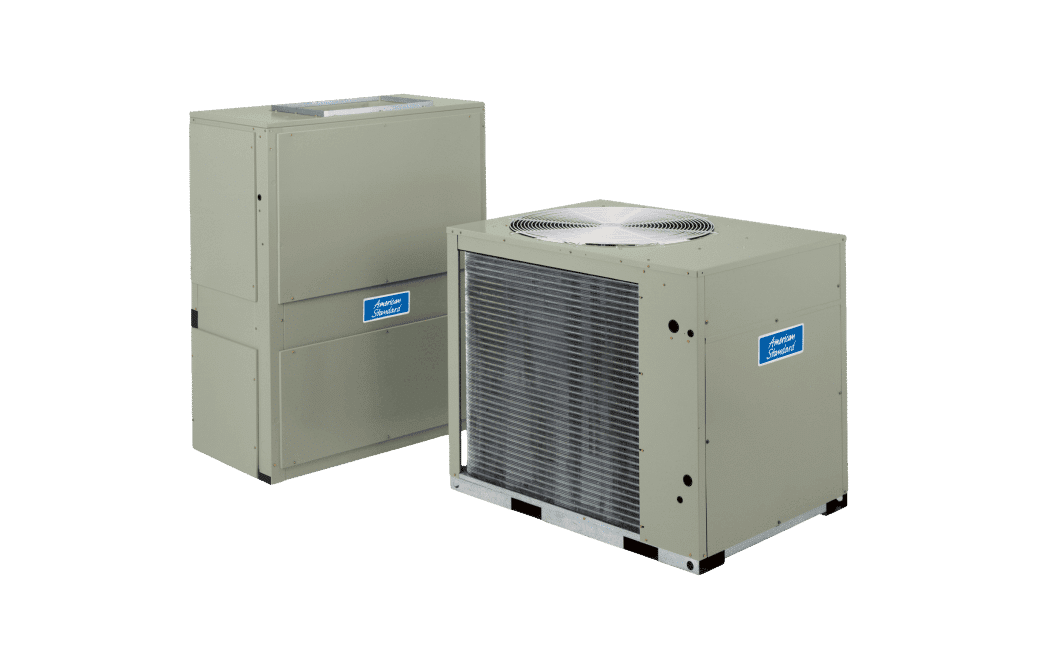 American Standard offers customers a wide range of light commercial solutions. This includes split systems and packaged units that provide both indoor comfort and energy-saving efficiency to meet your unique business needs.
American Standard Warranty
The warranty that you get with your new American Standard Heating and Air Conditioning system depends on when you register your product after it's installed.
Click here to learn more about your warranty options and how they work to protect your system.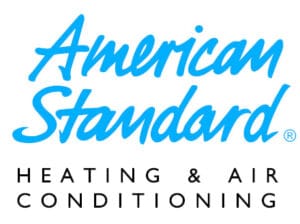 Choose Highwood Mechanical For All Of Your HVAC Needs
Now that you know all about how amazing American Standard products are, you're going to need someone to help you install them. We at Highwoood Mechanical know the ins and outs of American Standard's A/C and heating systems. With our experienced team, we can get you started with a system of your own in your home or workplace. We can also help you out with your other HVAC related jobs. If you're having trouble with your current HVAC system, let us take a look. We can help you find out what's going on and help you take the next steps from there. With our help, we know you'll be satisfied with the final result. Contact us today.